Family to Family Education
Monday, March 19, 2018
7:00 PM - 9:30 PM
Mount Holly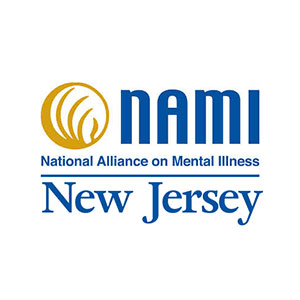 The NAMI Family-to-Family Education Program is a free, 12-week course for family caregivers of individuals with severe mental illnesses.
The course is taught by trained family members
All instruction and course materials are free to class participants
Over 300,000 family members have graduated from this national program
This program significantly improves a family's ability to cope with an ill relative's mental disorder, according to an NIMH-funded study published June 2011 in Psychiatric Services, a journal of the American Psychiatric Association.
What the Course Offers
Current information about schizophrenia, major depression, bipolar disorder (manic depression), panic disorder, and obsessive compulsive disorder (OCD); up-to-date information about medication compliance; discussion of the biological bases of serious mental illnesses, treatment options, and recovery.
Coping Skills gaining empathy by understanding what a person with a serious mental illness experiences; problem-solving, listening, and communication techniques; handling periods of crisis and relapse; care for the caregiver; coping with worry, stress and overload.
Advocacy Guidance on locating appropriate supports and services within the community and obtaining better mental health services; and advocacy for appropriate federal and state policies.
The Twelve Education Modules of the Family-to-Family Course
Learning about feelings, learning about facts
Introduction to schizophrenia: Diagnosis, critical periods
Introduction to depression and bipolar illness
Basics about the brain
Problem-solving skills workshop
Medications review
What it's like to be mentally ill: Empathy Workshop
Communications skills workshop
Relative groups and self-care
Rehabilitation
Advocacy: Fighting stigma
Certification and celebration
| | |
| --- | --- |
| Age Groups | |
| Community Services | Family & Support Services |
| Health Services | Behavioral / Mental Health |
| Payment Options | |
| Areas Served | |
Last Updated: 06/06/18