Jewish Abilities Alliance (JAA)
(856) 751-9500 x1407
Cherry Hill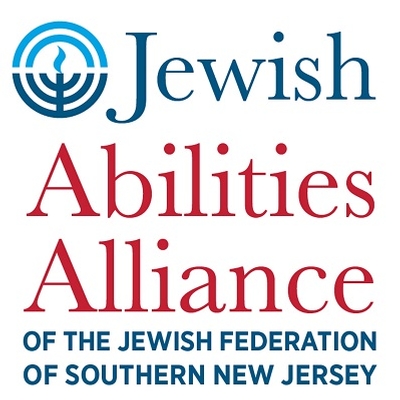 The Jewish Abilities Alliance (JAA), part of the Jewish Federation of Southern New Jersey, was created to promote an inclusive, spirited environment that celebrates the diversity in our community and the uniqueness of every member. This website serves as a user-friendly gateway to resources in the Jewish or general community for all people with disabilities, irregardless of faith. The JAA links individuals with disabilities, and their families, to resources, services, support groups, workshops and clinics, and recreational programs within their community.
The Special Needs Navigator for the Jewish Abilities Alliance is available as a free one on one resource families and individuals to help them find the resources, programs, and services they need. You do not have to be Jewish to contact the Navigator and this service is available to individuals of all abilities and ages in Burlington, Camden, and Gloucester counties.
SouthJersey.JewishAbilities.org features information and resources on everything from advocating for a child with a learning disability to navigating the transition to adulthood. JAA's content is a "how to" resource, developed by a team of skilled disability-service providers. Information on early identification, behavior management, special education, health services, financial resources and benefits, housing, legal resources, transportation, and so much more make JAA a unique one-stop-shop for families. The resource directory, an added bonus, is comprehensive and easy to navigate, providing quick access to local services, with the ability to filter by age and service-type. The community calendar is full of fun, sensory friendly events, family activities, webinars, and workshops in our area. The website is accessible for users with disabilities, voluntarily meeting Section 508 standards for information technology (a Rehabilitation Act requirement for federal agencies).
Join our Private Facebook Group!
The JAA Facebook group is another great way to stay up to date on the latest information, events, and resources in South Jersey.
Eligibility
Free to all individuals and their families who are affected by special needs irregardless of denomination.
Age Groups

Children
Adolescents
Adults
Seniors

Community Services

Community

Family & Support Services

Spiritual / Cultural

Health Services

Intellectual and Developmental Needs

Payment Options
Language / Culture

Jewish / Hebrew / Yiddish
Last Updated: 07/26/18