New Life Medical Addiction Services
(856) 942-3700
Marlton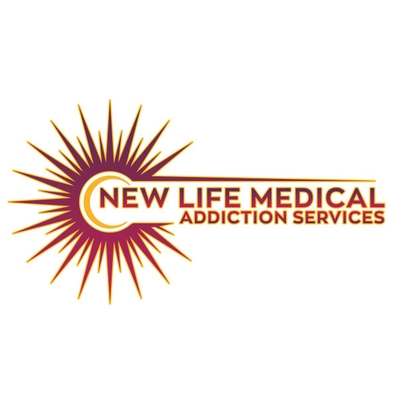 New Life Medical Addiction Services is a state licensed outpatient treatment center that uses research based medical interventions combined with counseling and therapy to treat drug addiction, alcohol use disorder, and co-occurring mental health disorders.
Our mission is to improve access to Evidence Based Treatment (EBT) for behavioral health conditions, reduce sense of shame and stigma, and establish ourselves as pioneers within the addiction medicine field.
Founded in 2018 by prominent physicians and medical professionals to address service gap in the community in treating drug addiction and alcohol use disorder, New Life Medical Addiction Services believes that our loved ones deserve high quality, affordable care delivered in upscale and 'home like' environment. Our highly skilled and credentialed staff exemplify personal and professional commitment to alleviating devastating consequences of substance use.
New Life Medical Addiction Services provides a range of outpatient programs: Medically Monitored Withdrawal Management Program for alcohol and opioids (whether prescribed or illicit), Intensive Outpatient Program (IOP), Partial Care (PC) and traditional Outpatient Program (OP). Unlike other programs, we offer care 7 days per week to accommodate the needs and schedules of employed individuals or those with primary caregiving responsibilities.
Depending on clinical and personal needs, our patients receive several hours of treatment per week and can remain connected to their work, friends and families without long stay in inpatient treatment program. However, patient's safety and well-being is our top priority and if clinically indicated, we will assist with facilitating appropriate referral to higher level of care.
New Life Medical Addiction Services treatment center is located in suburban Marlton, New Jersey with easy access from New Jersey Turnpike/I-95 (Exit 4) and I- 295. Our neighbors from Pennsylvania can also easily access our treatment center as we are a short 20-minute commute from Center City, Philadelphia.
Age Groups
Health Services

Behavioral / Mental Health

Treatment Services

Outpatient Services

Treatment Setting

Payment Options

Medicare
Private / Commercial Insurance
Self Pay

Areas Served
Last Updated: 09/04/19