New Jersey Division of Vocational Rehabilitation Services (DVRS)
(609) 518-3948
Westampton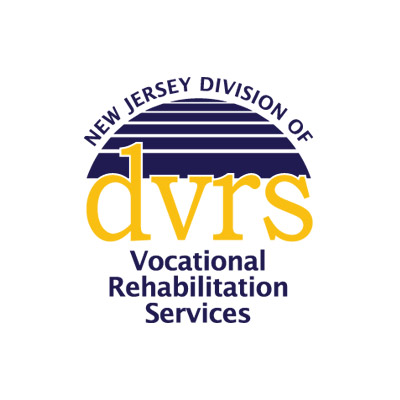 The New Jersey Division of Vocational Rehabilitation Services (DVRS) provides services that enable individuals with disabilities to find jobs or keep their existing jobs.
For over 80 years, the mission of the New Jersey federal/state vocational rehabilitation system has been to help people with disabilities prepare for and obtain work that is consistent with their abilities, strengths, priorities, and capabilities.
In 2012, NJDVRS worked with over 12,000 individuals. Almost 8,000 of them actively participated in services. Full or part-time employment was achieved by 4,177 consumers.
Our professional staff is skilled and dedicated. Seventy-five percent of the counselors, supervisors and managers have master's degrees in vocational rehabilitation or a related field and have been with the agency for 5 years or more.
As a key partner in Workforce New Jersey's One-Stop Career Center System, DVRS often joins with Labor and Workforce Development programs in providing consumer employment and training services for eligible individuals with disabilities.
DVRS also supports the state's Center's for Independent Living. Among other services, these Centers offer information, guidance and support to people with disabilities who are gearing up for employment-related activities. DVRS is actively involved with SILC, the State Independent Living Council.
| | |
| --- | --- |
| Community Services | Employment / Training |
Last Updated: 01/23/18