Brightside Family Services (Michael Loupis Counseling LLC)
(973) 315-4626
Springfield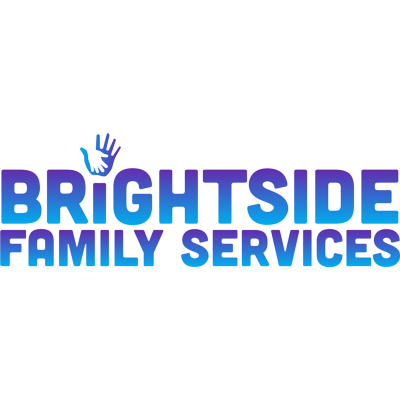 Brightside Family Services (in Cyber as Michael Loupis Counseling LLC) is an Intensive In-Community Services provider with the Division of Children's System of Care (CSOC). Services are provided to youth with behavioral health needs and are designed to help maintain children in the least restrictive setting and to preserve their home environment.
When a crisis hits an individual, selecting a diverse counseling team that is prepared, reliable, and easy to access is the most important step in mental health management. The Brightside team uses a family systems approach.
---
General Service Categories
Individual Therapy
Family Therapy
Parent Training
BPS Strengths and Needs Assessment
Substance Abuse Evaluation
Identity Issues
LGBTQ
Immigration + Acculturation Challenges
Adoption
Foster Care
Developmental Needs
Autism Spectrum Disorder (ASD)
Communication Disorders
Special Needs
Learning Disabilities
Mental Health
Anxiety
Trauma/PTSD
Obsessive-Compulsive Disorder (OCD)
Dissociative Identity Disorder (DID)
Depression (Major Clinical)
Depression (General)
Bipolar Disorder
Borderline Personality Disorder (BPD)
Antisocial Personality Disorder (APD)
Schizophrenia
Behavioral
Attention Deficit Disorder (ADD)
Attention Deficit Hyperactivity Disorder (ADHD)
Conduct Disorder
Oppositional Defiant Disorder (ODD)
Anger Management
General Attachment Disorder
Reactive Attachment Disorder (RAD)
Life Hardships
Stress
Self-Esteem
Grief/Loss
Adjustment Disorder
Academic/Grades
Truancy
Teen Pregnancy
Post-School Transition
Self-Injurious Behavior
Suicidal Ideation
Substance Abuse
Eating Disorders
Cutting
Family Conflict
Divorce
Parent-Child Conflict
Sibling Conflict
Parent Conflict
General Family Dynamics
Domestic Abuse/Assault/Violence
Child Abuse/Neglect
Crisis/Safety
Sexual Abuse
Runaway
Homelessness
Gang Prevention
Emergency Preparedness
Peer Conflict
Bullying
Harassment
School Conflict
Other
Modalities Utilized
CBT
TF-CBT
Art Therapy
Play Therapy
EMDR
ARC GROW
REBT
Gestalt Therapy
---
About The Owner (Michael Loupis Counseling LLC)
Michael is a Licensed Professional Counselor (LPC), Licensed Clinical Alcohol Drug Counselor (LCADC), Approved Clinical Supervisor (ACS), and National Certified Counselor (NCC). He has worked in the mental health field for over nine years with prior experience in residential, intensive outpatient programs, private practice, and in-home therapy. Michael also works in a New Jersey public high school as a Student Assistance Counselor (SAC) and Anti-Bullying Specialist. In addition, he is an adjunct professor at Kean University teaching practicum and Drug & Alcohol courses to graduate-level counselor education students.
Michael takes a family systems approach and works with his counselors to do the same. Our dedicated team of clinicians is committed to recognizing diversity in all of its forms and working with all families in ways that are sensitive to their specific needs.
Current Active MOU

Bergen CMO
Camden County Partnership for Children
Caring Partners of Morris & Sussex
Circle of Care for Families and Children (Passaic)
Families and Community Together (Union)
Monmouth Cares
Partnership for Children of Essex
Tri-County CMO

Age Groups

Children
Adolescents
Adults

Community Services

Employment / Training

Family & Support Services

Health Services

Behavioral / Mental Health

Crisis / Safety

Intellectual and Developmental Needs

Medical

Treatment Services

In-Community Services

Outpatient Services

Treatment Settings

Home
In Community
Telehealth

Payment Options

Private / Commercial Insurance
Self Pay
Sliding Scale / Payment Plans
System of Care (CSOCI Medicaid / FlexFunds)

Language Spoken

Arabic
Chinese (Cantonese)
Chinese (Mandarin)
Creole
French
Russian
Spanish
Turkish

Areas Served

Bergen County
Burlington County
Camden County
Cumberland County
Essex County
Gloucester County
Hudson County
Hunterdon County
Middlesex County
Monmouth County
Morris County
Passaic County
Salem County
Somerset County
Sussex County
Union County
Warren County
Last Updated: 11/17/23