Catholic Charities Diocese of Trenton
(800) 360-7711
Trenton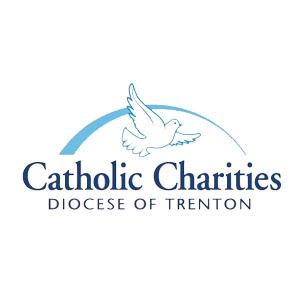 Catholic Charities, Diocese Trenton provides essential services 100,000+ New Jersey residents every year. Our services include basic needs like food, clothing and shelter plus specialized services such as drug treatment, mental health and legal support. We're in Burlington, Mercer, Monmouth and Ocean counties; bringing help to the areas that need it most.
Our programs are designed to help people and families be self-sufficient and end the cycle of dependence. This not only improves people's lives, but strengthens our community.
Essential Services: A lifeline for many
Hard times can happen to anyone, and when it does, we're there with a helping hand. In the past, help came as a food basket, needed housewares, or a place to stay.
Our Services:
Addiction Treatment
Basic Needs
Children & Family
Counseling
Domestic Violence
Housing Search
Senior Support
Mental Health
Immigrant Support
Disaster Response
Unfortunately, people today need a lot more to survive, and this is where we fill the gap. We don't just help mothers find work, we give them child care so they can go to work. We don't just feed the homeless, we provide job training programs and addiction services. We don't just protect abused women, we teach them how to break the cycle of violence.
Our services vary, but our motive is the same: To relieve the suffering of our friends and neighbors and improve their future.
Community Services

Basic Needs / Assistance

Community

Spiritual / Cultural

Health Services

Behavioral / Mental Health

Crisis / Safety

Treatment Services

Outpatient Services

Treatment Setting

Outpatient, Hospital / Inpatient

Areas Served

Burlington County
Mercer County
Monmouth County
Ocean County
Last Updated: 02/01/19