Catholic Charities / Emergency Services
(856) 764-6945
Delanco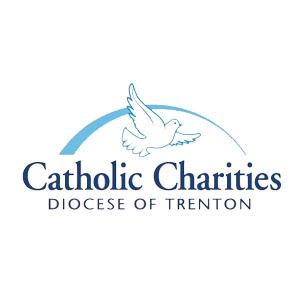 Emergency shelter, rent, mortgage and utility assistance; food pantry; recycled clothing and furniture; holiday programs; information & referral; case management;NJ Shares utility program intake agency
Community Food Pantry
Pre-packed food bags provide 3 meals per day for 3 days of each household member.
SNAP Assistance (formerly known as Food Stamps)
Through a grant from the Walmart Foundation, we are able to perform outreach, education and enrollment assistance to residents of Burlington and Mercer counties who are interested in the Supplemental Nutrition Assistance Program (SNAP).
Clothing and Household Goods
Residents in need can "shop" at our free Clothing Closet and Household Goods Store for gently-used clothing and household items.
Holiday / Seasonal Assistance
Provides consumers with assistance during Easter, Back-to-School time, Thanksgiving and Christmas.
Prescription Assistance
When funding is available, eligible consumers can receive financial assistance with medications and medical supplies needed to maintain health and well-being.
Free Tax Prep
Provides free tax preparation February through April by appointment only.
Project HOPE
Provides individuals and families who live in poverty and are homeless or facing the threat of homelessness with opportunities to develop skills and resources needed to achieve well-being and lead self-sufficient lives. Core components address:
Workforce Readiness
Health and Wellness Education and Services
Essential Life Skills and Community Living
Homelessness Prevention
Our Homelessness Prevention Program emphasizes both immediate and longer-term strategies for reducing homelessness and strengthening self-sufficiency. While housing units are not offered at all locations, we help individuals and families remain housed through rent/mortgage and utilities assistance.
Emergency Temporary Sheltering
In Burlington County, families can seek assistance with emergency sheltering , although it is limited. Homelessness prevention services are offered and referrals to housing resources in the community are also provided.
Eligibility
Must be a Burlington County resident age 18 or over to apply for services. You must renew your household information to receive ongoing Food Pantry, Clothing Closet merchandise, and to be eligible for holiday events.
Age Groups

Children
Adolescents
Adults
Seniors

Community Services

Basic Needs / Assistance

Community

Seasonal Programs

Payment Options
Last Updated: 02/01/19